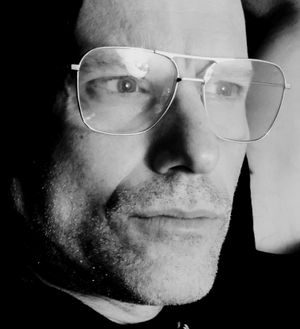 Bio
"The seasoned artist weaves between groovy instrumentation - from hypnotic electric guitar to a charismatic bass line - recounting misadventures in love."
- Volatile Weekly
PJ LaMariana is a New York City based musician, songwriter and performer.His music is both fresh and familiar; by blending emotive lyrics, soulful grooves and heady crescendos PJ creates a bridge between musical genres. His music has been described as a blend of folk, R&B and jamrock. His first solo album, For You, is out now. 
A bass player since grammar school, PJ grew up listening to a wide variety of music. His parents were avid music fans, and they took him to a multitude of live music shows. They also had an eclectic yet comprehensive record collection. This early exposure had a major influence on him and helped form his well-rounded musical aesthetic.
As a bass player, PJ has had the good fortune to play with some amazing artists including Oteil Burbridge, Keller Williams, Merl Saunders, John Kadlecik, Frank Morgan, Michael Anthony, and more. Although he enjoyed this, he could never shake the feeling of being hemmed in by his supporting role. A burning desire to share his music got him writing in earnest and working on his proficiency as a singer and guitar player.
This led PJ to turn to good friend and producer Matt Pedone who paired with him to work on PJ's first solo record. The two created a perfectly imperfect record that is filled with hope, heartache and grit. The album For You was released in late 2021 to critical acclaim.
Always a creative, PJ continues to be inspired to write daily and plans to record and release more new music shortly. 
He's also taking his music on the road and has assembled a band of the finest New York City musicians to perform with him live. They are dedicated to sharing his songs.
These are songs for everyone; these are songs For You.    
Sign-up for email news and show dates.